Blind Spot Monitoring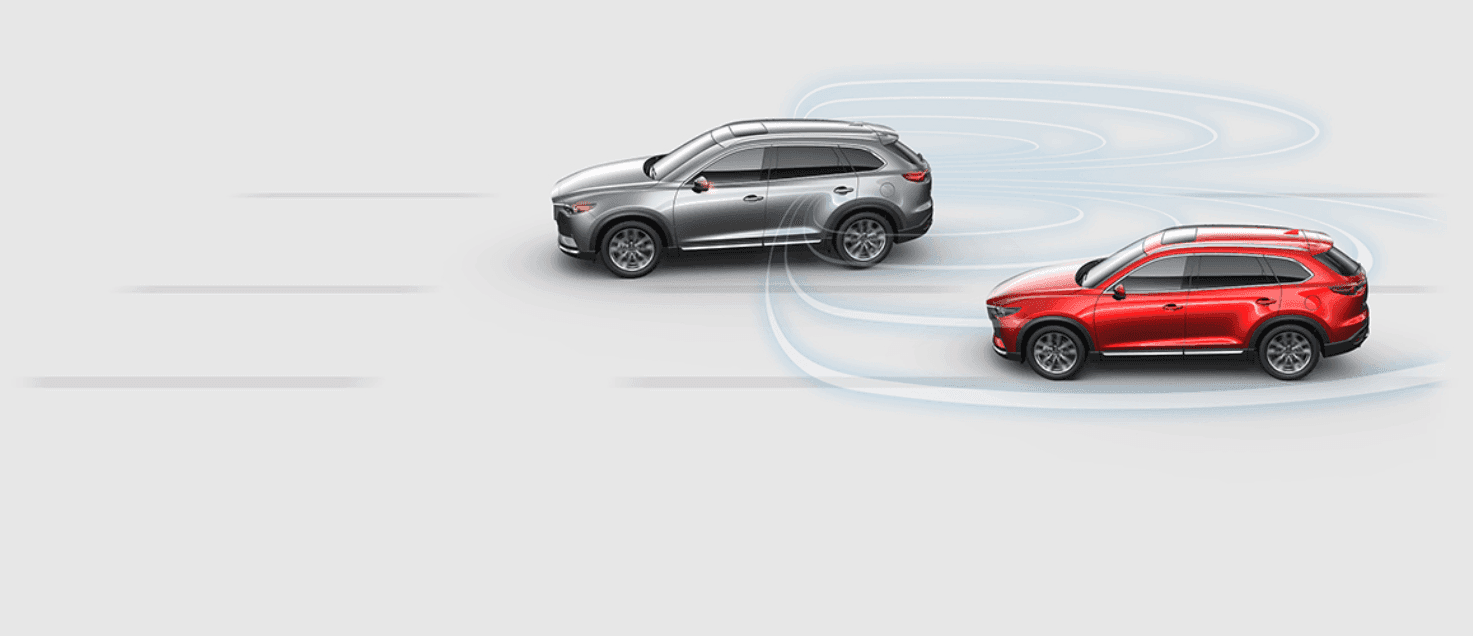 The blind-spot monitoring on the CX-9 is able to detect vehicles in your blind spots that you may not see. It gives you an in-vehicle warning as well as a warning light in your side mirror that illuminates.
Advanced Smart City Brake Support w/ Pedestrian Detection
This feature can help detect both vehicles and pedestrians that may be in your path. The system will then warn the driver, and in emergency situations, the SUV can apply the brakes for you.
Rear Cross-Traffic Alert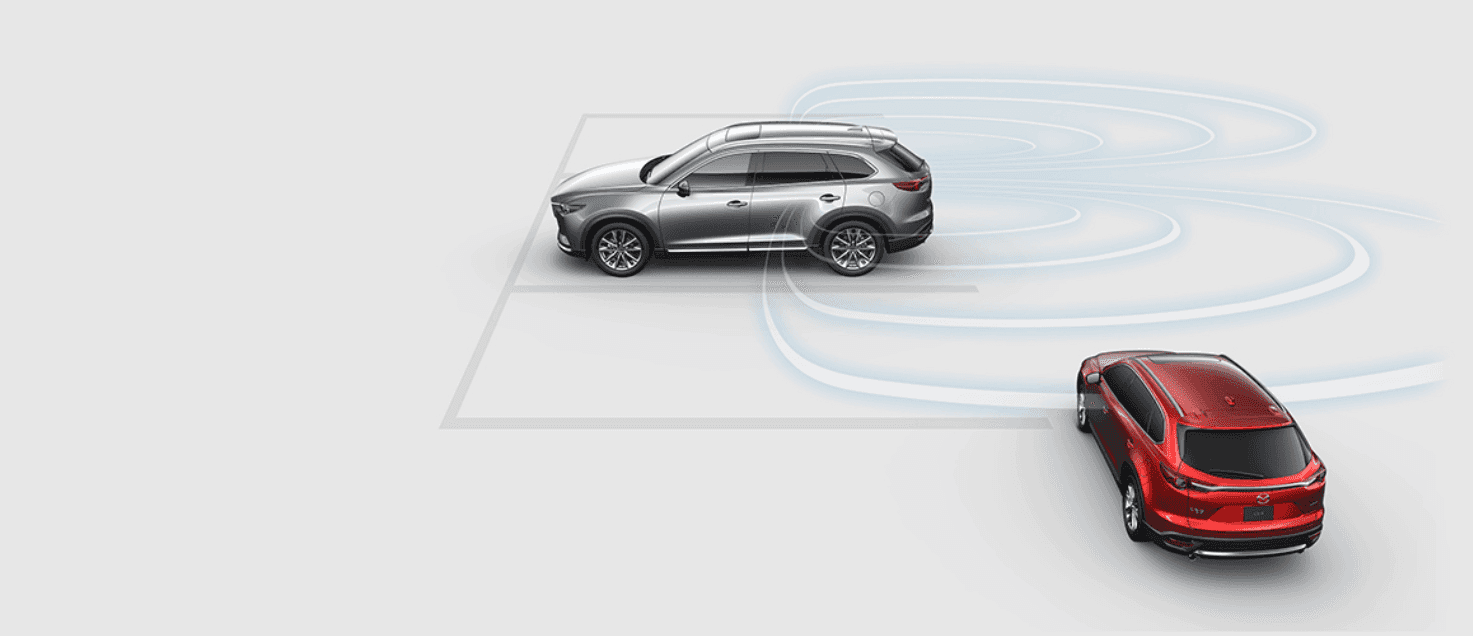 The rear cross-traffic alert can give you a warning when there is a vehicle approaching from the side. It also gives you a visual warning in the side mirrors and rearview mirror.
Mazda Radar Cruise Control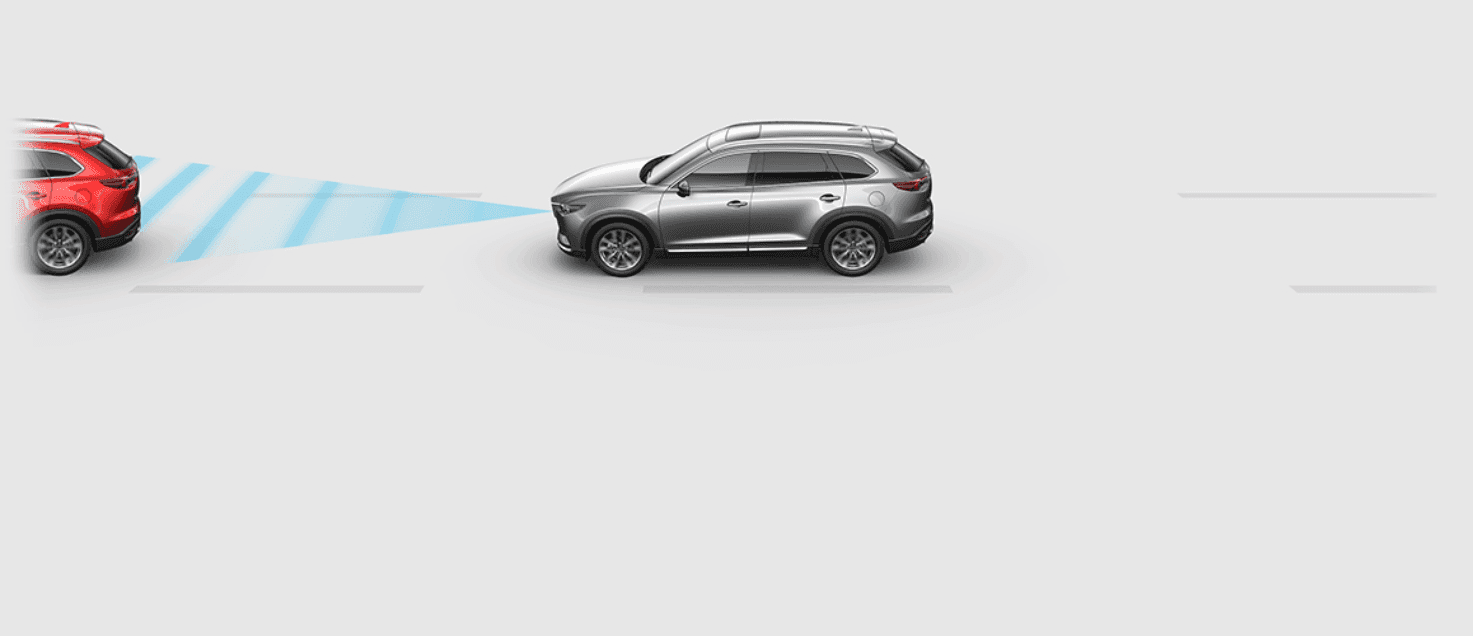 The 2022 CX-9 allows your vehicle to automatically reduce speed or even slow down if need be with the Radar Cruise Control. It lets you maintain a preset following distance without the need to brake and accelerate manually.
Adaptive Front-Lighting System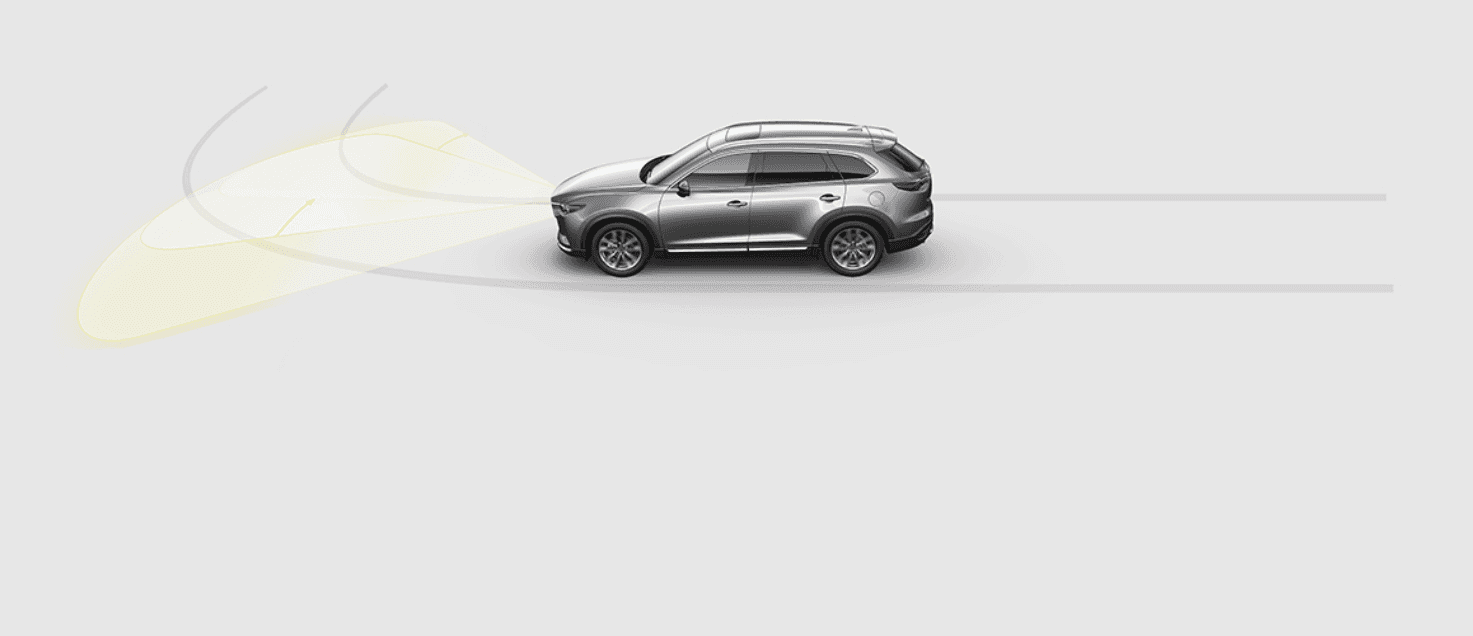 When driving at night, the CX-9 can help you see around corners easier because of your headlight's ability to pivot while you turn. This brings added safety for you and your passengers at night and during low visibility.
Smart Braking Systems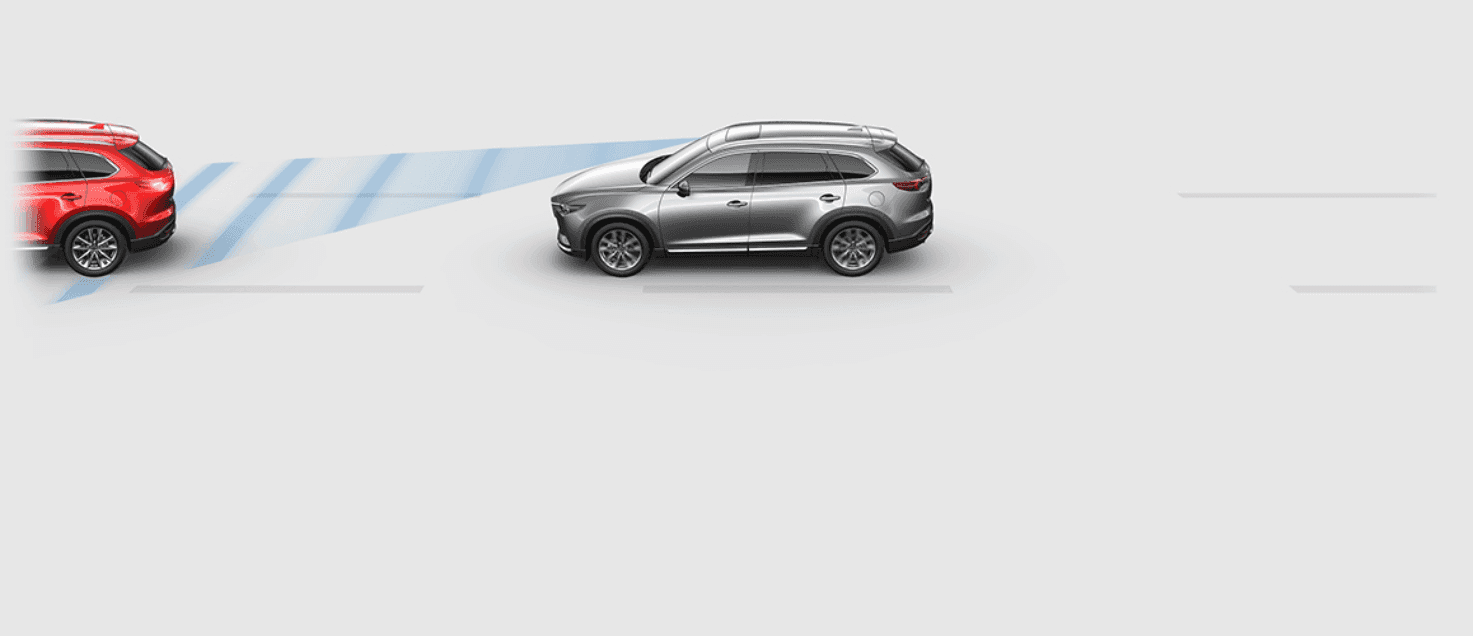 Working at high and low speeds, the smart braking systems can work while moving forward and also while moving in reverse. The system is able to provide alerts and automatically brake in emergency situations.
Lane Departure Warning System and Lane-Keep Assist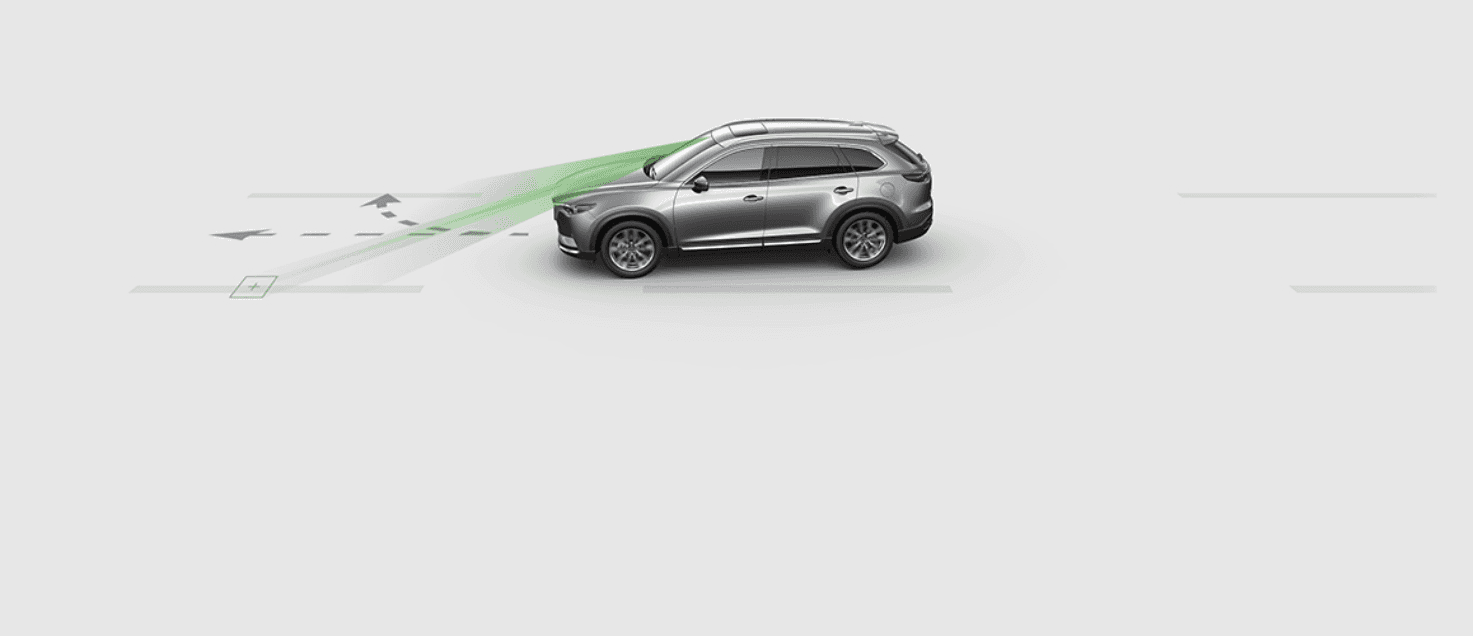 If you are driving your CX-9 faster than 37MPH, your vehicle can alert you when it detects you are drifting from your lane using the lane departure warning system. It can also gently steer you back into your lane when needed to keep you from drifting.
Driver Attention Alert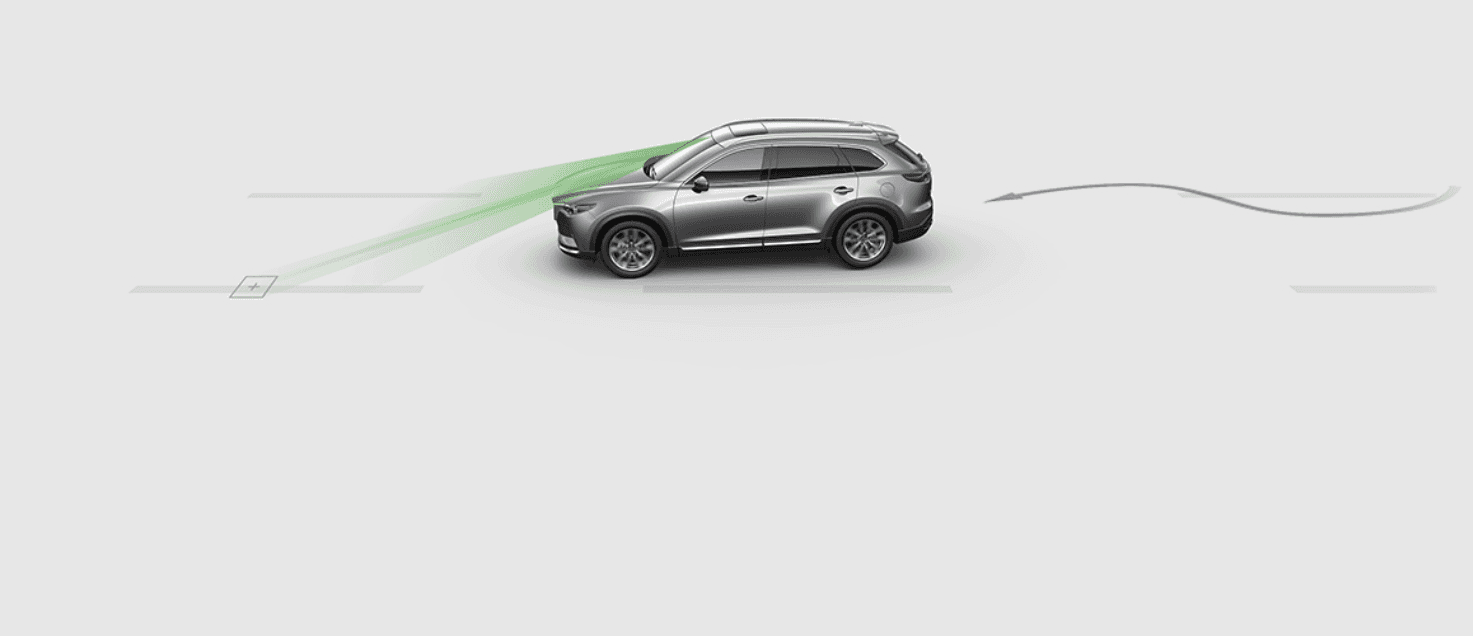 This feature monitors steering, throttle inputs, and lane position to allow you to stay safe and alert on the road. It can alert you if the vehicle detects that you are drowsy or not attentive to the road, and it gives warnings that are both visual and audial
Traffic Sign Recognition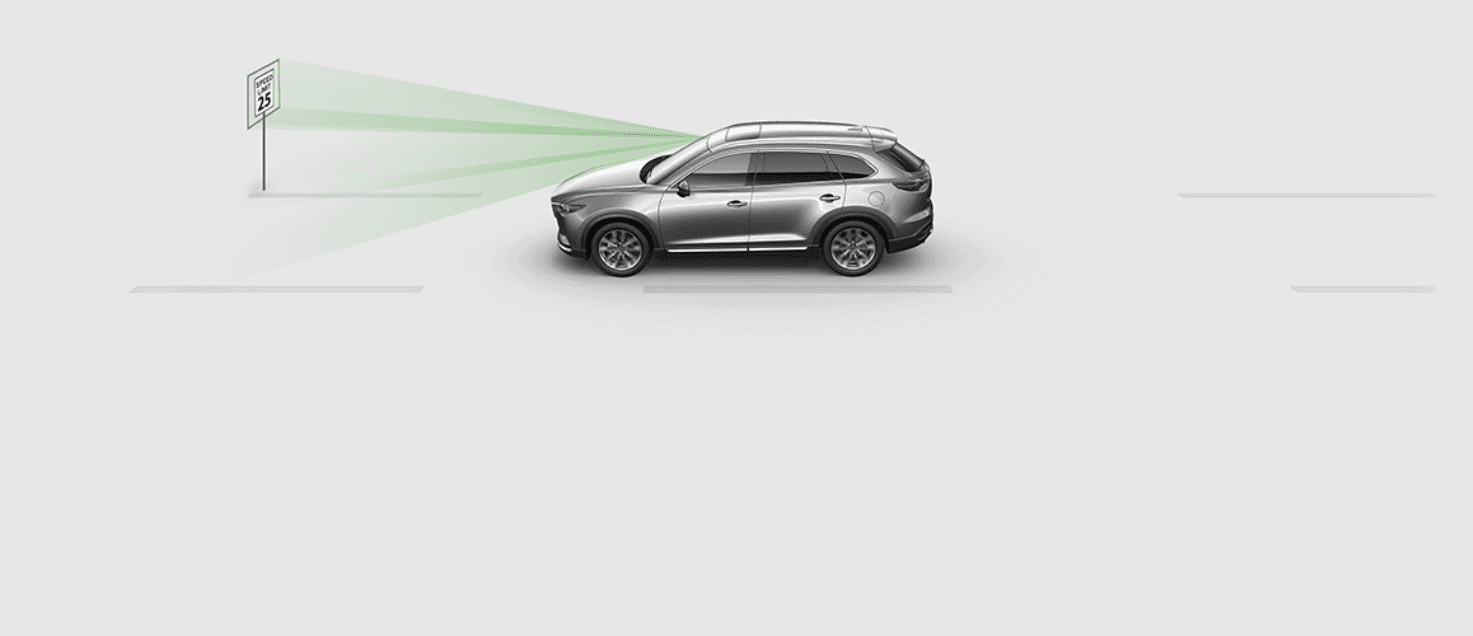 The 2022 CX-9 is equipped with traffic sign recognition to help you keep your eyes on the road while you drive. The vehicle is able to read and display traffic signs for you so that you never have to take your eyes off the road while you drive.
High Beam Control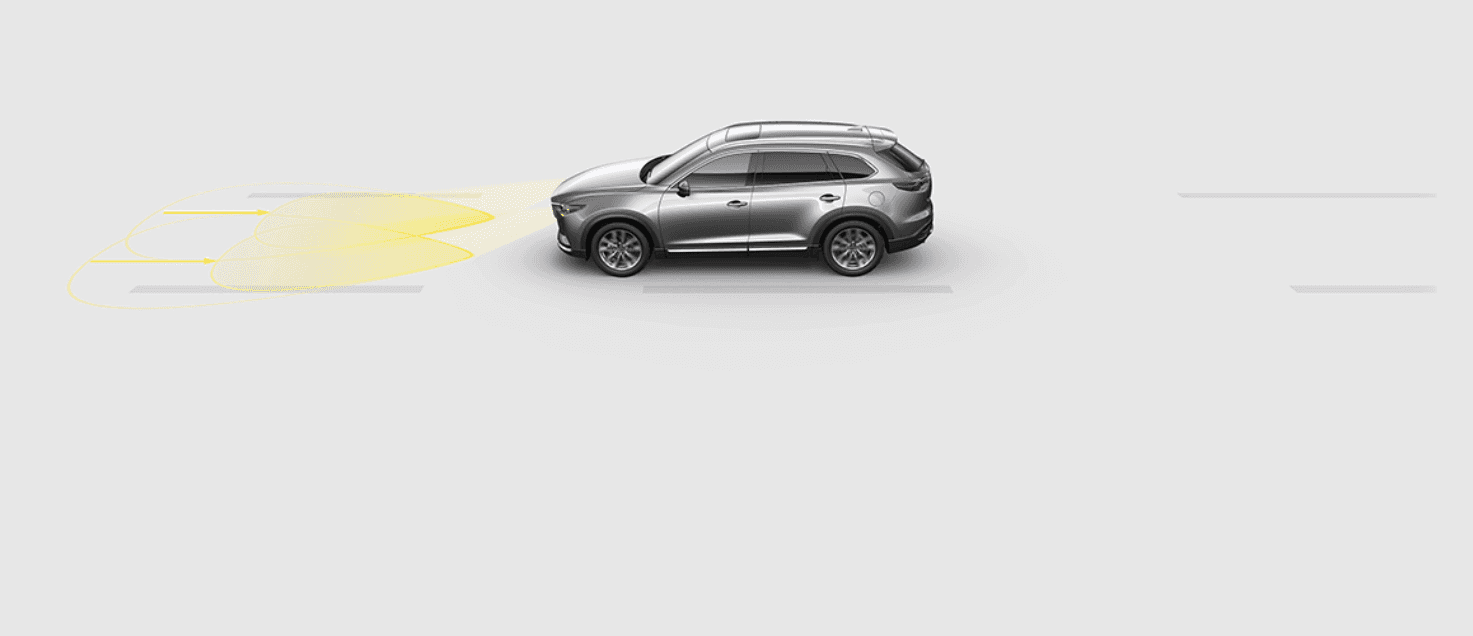 The high beam control maximizes the time that you are able to use your high beams at night by detecting traffic around you. The vehicle is able to automatically switch the high beams on and off by detecting traffic ahead.