Mazda Brake Pad Replacement Service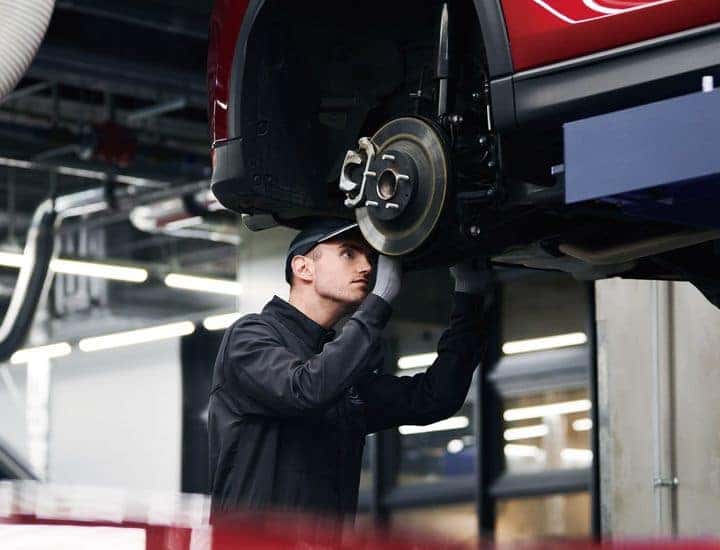 Brake Pad Replacement Service in St. Louis, MO – Mazda service center St. Louis



As a car owner there are multiple important parts of the vehicle that need be in good working condition. Brake pads are one of the most important. Brake pads are very important because they are designed to protect your brakes when they are being used. Bad brakes can most importantly lead to vehicle accidents due to the vehicle not being able to slow down effectively. Having your brake pads replaced by factory trained technicians at Lou Fusz Mazda will ensure your vehicle is operating safely when you are back on the road. Mazda dealership near me in St. Louis. Lou Fusz Mazda has OEM brake pads in stock to get you in out fast.
When you have your brake pad replacement service at Lou Fusz Mazda we will completely remove your brake pads and will inspect your entire system. If your brake pads are beginning to thin you will start to hear a high pitched squeal. You will want to schedule service with Mazda car repair St. Louis – Lou Fusz Mazda right away. If you wait too long to have your Mazda break pads replaced you will cause damage to your braking system. This could potentially become a costly repair depending on what needs to be replaced. Having your brake pads inspected often will help ensure you do not damage your brakes system. St. Louis Mazda Service.
Warning signs of brake problems:

You hear a squealing noise.
The vehicle is slow to stop.
You hear a clicking noise.
The brake pedal vibrates when pressed.
The nose of your car pulls to one side when you brake.
The brake light is on.
Grinding sound when brakes are applied.
Vibration, Scraping, and wobbling when you are braking.
Leaking fluid.
Burning smell while driving.
Spongy or soft brake pedal.