Mazda Oil Change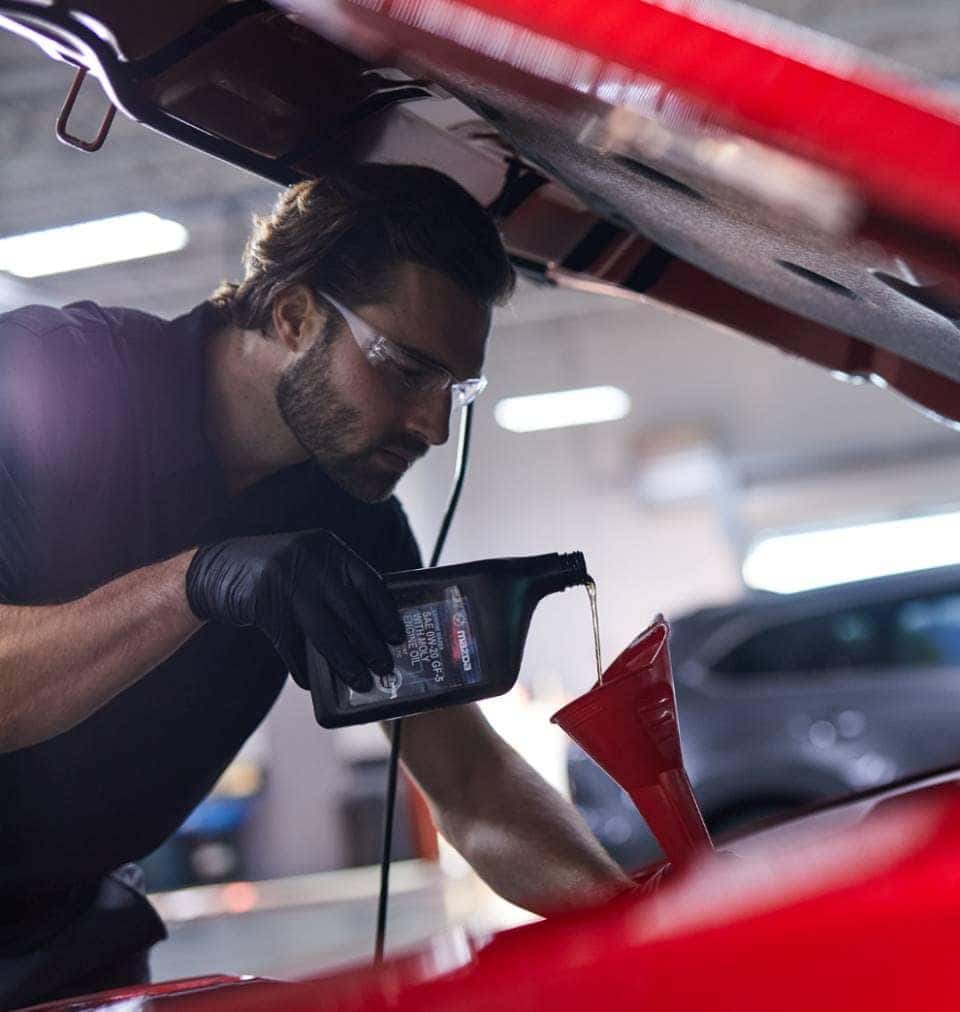 Mazda oil change – Mazda service center St. Louis



At Lou Fusz Mazda, we want your vehicle to last you a long time. One of the best things you can do for your Mazda is to have your oil changed on a regular basis without having gaps without fresh oil. When your Mazda is due for an oil change let the experts at Lou Fusz Mazda perform it the right way. Our factory-trained technicians go through rigorous training and know your vehicle better than any big box oil change facility. We use Mazda genuine parts on your vehicle as well which has been approved and tested by Mazda. You can prevent leaks in your engine, protect against corrosion, maintain proper cylinder walls and prevent foaming by having your oil changed at the Mazda recommended oil change intervals. It is best to refer to your owners manual or call Lou Fusz Mazda and speak to one of our knowledgeable service advisors who will have that information readily available for you.
How often do I need an oil change? As the oil in your Mazda begins to break down it will have an adverse affect on the seals and gaskets which may begin to lead. This will lead to damage to your oil pan gasket, valve cover gaskets and the oil pan drain plug (oil plug). If your oil pressure light comes on you will want to head to Mazda service center in St. Louis at Lou Fusz Mazda right away. If you keep your engine oil changed on the regular basis this in turn will keep your engine well lubricated and will certainly prevent any damage from friction. In worse case scenarios bad oil can lead to oil pump damage and can even destroy the engine itself. Following the manufacture's maintenance schedule will tell you how often to have your oil changed and will also tell you the recommend oil for Mazda. The team at Lou Fusz Mazda knows your vehicle very well and what kind of oil it needs. We are St. Louis Mazda repair and are here to assist you at our Mazda service center St. Louis.
Benefits of changing your oil on time:

Oil changes keep your engine clean.
Changing your oil protects other engine parts.
Longer engine life on your Mazda.
Receive better gas mileage.
Lower vehicle emissions.
Better engine performance.
Prevents oil leaks.
Maintains engine lubrication.
Promotes vehicle longevity.
Cools engine components.
Removes engine wear particles and sludge.