Mazda Brake Rotor Service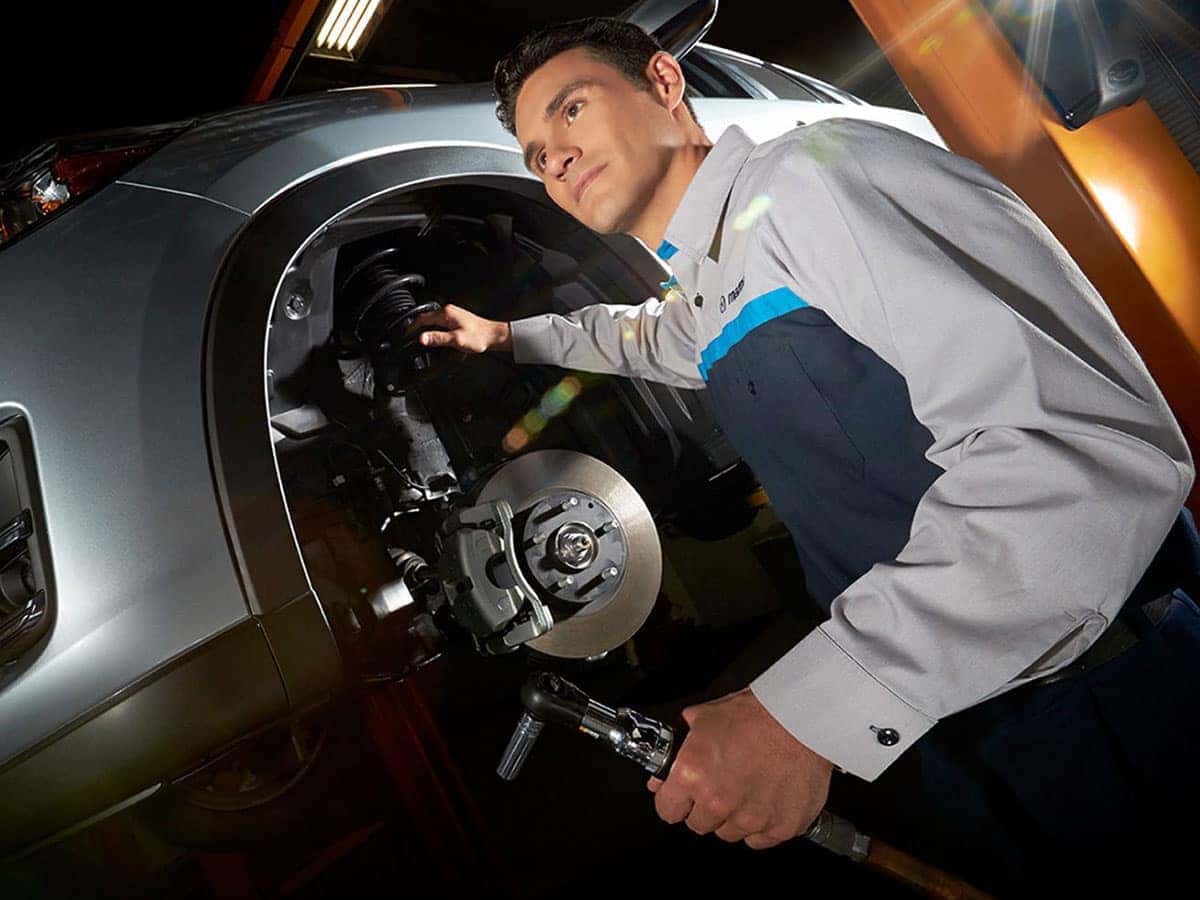 Rotor Resurfacing vs. Replacement – Mazda service center St. Louis



At Lou Fusz Mazda, your vehicles safety is most important to us. That why you will always get an honest answer from our factory trained technicians. You rotor is an important part of your braking system. The rotor is a round metal disk. It is attached to the axle. Your brakes have another part called a caliper. It is placed over the rotor so the brake pads, which are attached to the caliper, are able to clamp down and slow your vehicle. As your brakes pads touch your rotor it causes friction to build up and over time the rotor will no longer be a smooth surface.  The experts at Lou Fusz Mazda Service will be able to let you know if if you need a rotor resurfacing or replacement.  Mazda dealer near me.
Over time you will notice signs of a degrading rotor and that it is time to schedule service at Lou Fusz Mazda. If you look at your rotor you will see grooves and cracks as the brake pads dig into the rotors. You will also notice as you press down the brake pedal that you feel a vibration. This will occur when the rotor becomes severely worn down or even warped. What is actually happening is that your brake pads are starting to skip along the service of the rotor and in turn cause damage. Mazda repair St. Louis at Lou Fusz Mazda has factory trained technicians that can diagnose your brake problems and recommend the best service. Leave it to the experts at Lou Fusz Mazda to get you back on the safely and in a timely manor. Mazda service St. Louis.
Signs that your rotors need to be replaced:

You hear a squeaking sound when you apply the brakes.
You can see wear and tear on the rotors.
Brake warning lights appear in your dash.
Your vehicle is not stopping like is used too.
Grinding noise as you apply the brakes.
You see brake fluid that is potentially leaking.