Mazda Engine Air Filter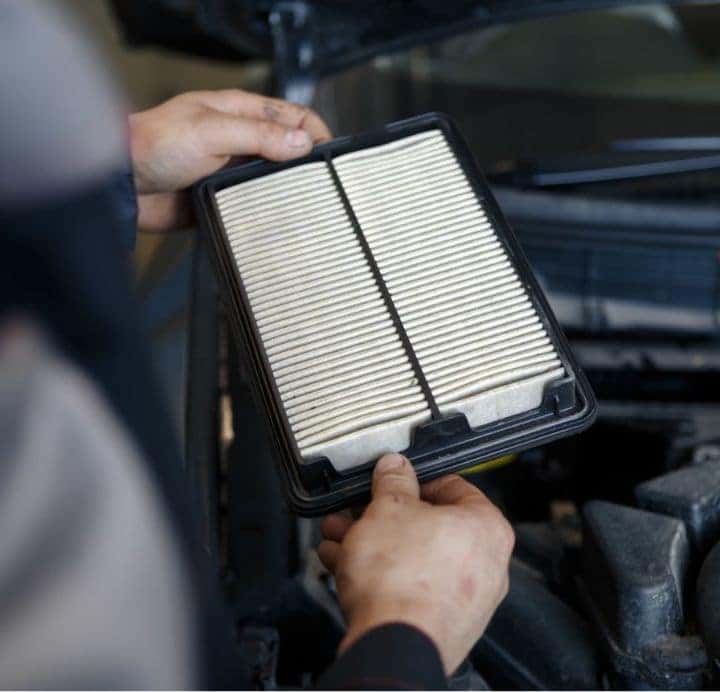 Mazda engine air filter replacement service near St. Louis – Mazda service center St. Louis



Did you know your Mazda's engine needs to have clean air that is free of contaminants? If bad air enters the combustion system it can degrade engine performance and your vehicle's engine will not last as long. When you have a dirty engine air filter, you are keeping oxygen from entering your combustion chambers which reduces performance. This also will deteriorate your vehicle's performance and make it really hard for your vehicle to receive fresh air through the intake system. Mazda car repair St. Louis, Lou Fusz Mazda has factory-certified technicians that can inspect your engine air filter for effectiveness. If your engine air filter needs to be replaced with have original OEM parts to keep your vehicle running at its prime.
The engine air filter replacement is an important part of your Mazda's regular maintenance plan. By not replacing often it will make your engine dirty and will not run properly. At Mazda service center St. Louis, we will inspect the air filter and make sure it is operating effectively. Refer to the Mazda owner's manual to determine how often the air filter needs to be replaced. The risks of not changing your engine air filter are not good. A clogged air filter restricts airflow to your engine and at a high mileage can have grave results on your engine. Let the factory trained technicians at Lou Fusz Mazda inspect your engine air filter during your next oil change Mazda car repair St. Louis can be simple by scheduling your next service appointment with Lou Fusz Mazda. Mazda dealer near me.
Benefits of a clean engine air filter:

Increased fuel efficiency.
Prolongs engine life.
Reduced emissions.
Improves Mazda's HVAC system,
Allows engine to run more smoothly.
Quicker acceleration compared to dirty air filter.
Inexpensive and quick fix.
East to track.